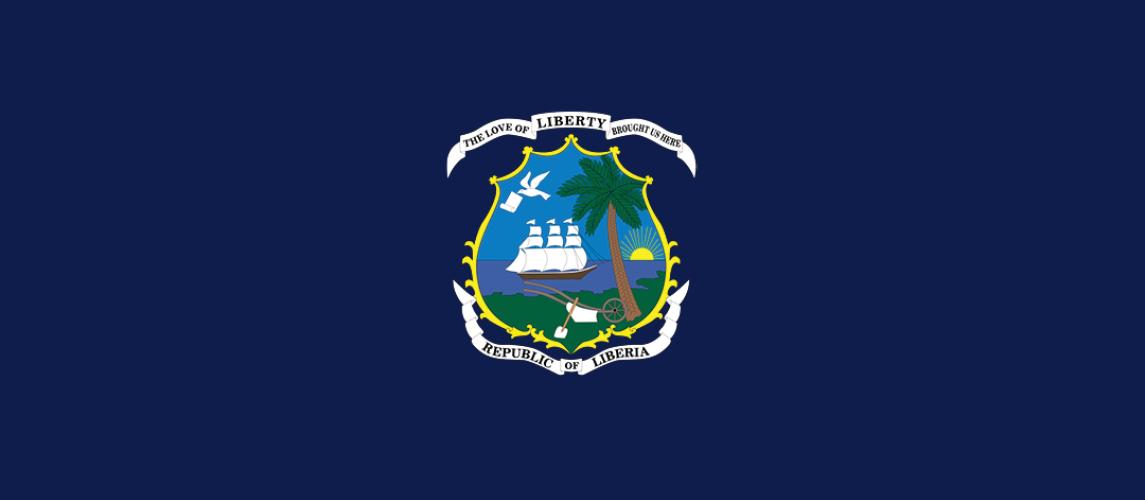 Daily Media Summary (12-15-2020)
BUREAU OF PUBLIC AFFAIRS
MINISTRY OF FOREIGN AFFAIRS
CAPITOL HILL, MONROVIA
NEWS SUMMARY, TUESDAY, DECEMBER 15, 2020
Today's edition of our regular media summary of the local dallies captures stories about President Weah attending inaugurations in Cote d'Ivoire and Guinea; ECOWAS' envoy appreciating the Government of  Liberia; news of Rep. Thomas Fallah conceding defeat in Montserrado Senatorial election attributing it to the anger of the people; high-level United Nations delegation paying official visit to Arcelor Mittal, Liberia; Story about non-communicable diseases being on the increase in Liberia as disclosed by Dr. Angela Benson; as well as news about  partners validating  strategic plan & action for the establishment of climate change services in Liberia, among other stories.   
DOMINANT STORIES  
Rep. Fallah Concedes, Attributes Defeat to The Anger of the People 
The ruling Coalition for Democratic Change (CDC) through its senatorial candidate, Hon. Thomas P. Fallah has officially congratulated Sen. Abraham Darius Dillon as winner for the just ended senatorial election in Montserrado County. Even though the National Elections Commission (NEC) has not officially declared Sen. Dillon as winner, the District 5 Representative Fallah indicated that the results before him places his opponent in an impressive position to be declared as a winner and encouraged his partisans to accept the results. According to the Inquirer newspaper, Fallah cautioned colleague and partisans that it is now time for the ruling party to work harder aimed at correcting some of those things that led to their defeats in most of the counties while admitting that there were governance issue raise by supporters. He said some CDC supporters that complained that the President made lots of promises including, "Liberians will not be spectators in their economy" as well as promising to improve the livelihoods of Liberians which are yet to be fulfilled. Fallah reminded his political leader and partisans in senior management levels in government not to let those who elected them into power down and assured that CDC' law markers will work with the president in ensuring that those promises made are manifested in the lives of the Liberians, The Inquirer newspaper writes.
Related Caption:CPP gets vigilant raises red flag(New Dawn), Ahead of Official Final Result CDC's Fallah Concedes defeat Congratulates CPP's Dillion (Heritage) and Rep. Thomas Fallah Concedes (Daily Observer)
High-Level United Nations Delegation Visits Arcelormittal Liberia
The Resident Coordinator of the United Nations (UN) in Liberia, Dr. Kingsley O. Amaning, commended ArcelorMittal Liberia (AML) for its contributions to Liberia's economic development and the numerous opportunities created by the company in jobs and the provision of much-needed services in education and healthcare. The latest acknowledgement was made, when Mr. Amaning, at the head of a high-power delegation, paid a day-long field visit to the ArcelorMittal Liberia mining concession and operational areas in Yekepa, Nimba County where ArcelorMittal Liberia produces approximately 5mtpa (Million tonnes per annum) of Direct Shipment Iron Ore and operates full value chain of mining, crushing, rail and port operations. ArcelorMittal Liberia also operates hospitals and schools as a true long-term partner in the community. The courtesy visit was intended for the UN team to get a first-hand understanding of the scale of investment and mining activity by ArcelorMittal, and to learn more about the company's plan for the future. Others on the visit included Christiana Solomon, Peace and Development Advisor, Head, Political, Peace and Development Unit, and Manuel D. Filipe, Development Coordination Officer and Economist also in the Office of the United Nations Resident Coordinator. During the visit, the team toured the Gangra and Tokadeh Mines and the state-of-the-art ArcelorMittal Liberia Vocational Training Center (VTC), where they expressed delight for the quality of vocational education and training being provided by the company, having been briefed by VTC Manager Dawie Loots,The Inquirer newspaper asserts.
Related Caption:High-level United Nations Delegation visits Arcelor Mittal Liberia(Heritage) and High-level UN Delegation Visits ArcelorMittal Liberia(Daily Observer)
OTHER STORIES   
Pres. Weah Attends Inaugurations In I/Coast, Guinea                                                                                   President Dr. George Manneh Weah left the country on December 14, 2020, to attend the inaugurations of his counterparts, Presidents Alassane Ouattara of Cote d'Voire and Alpha Conde of Guinea.  In Cote d'Ivoire, the Liberian Chief Executive will be joining 11 other Presidents, four Vice Presidents and three Prime Ministers from across the continent to attend the inaugural ceremonies. President Alassane Ouattara was re-elected following the October 31, 2020 elections and his inauguration will take place at the Presidential Palace in Abidjan, Cote D'Ivoire. While in the Ivorian capital, Abidjan, President Weah is expected to hold bilateral meetings with other leaders, including the President of the Federal Democratic Republic of Ethiopia, Sahle-Work Zewde, on the fringes of the swearing in ceremony. On Tuesday, December 15, 2020, President Weah will join other world leaders for the swearing-in ceremony of Prof. Alpha Conde, President elect of the Republic of Guinea. Following the inauguration of the Guinean leader who was announced winner on October 24, 2020, the Liberian Leader will return via the Roberts International Airport (RIA), reports The News newspaper.
Related Caption: President Weah Attends Inaugurations in Cote d'Ivoire and Guinea(Heritage)
Liberia's Metrological Services, Transport Launch Climate Change Framework
The Inquirernewspaperis reporting that theMinistry of Transport (MoT) and the Liberia Metrological Services have launched a national validation workshop on the strategic action plan for a national framework on climate services (NFCS) in Liberia. The launch of the set of international arrangements intended to include Liberia into the coordination of global activities relative to climate services was held at a local hotel yesterday in Monrovia. The Deputy Minister for Transport, Sirleaf Tyler explained that the Global Framework for Climate Services (GFCS) was endorsed by Heads of States and Governments, Ministers and Heads of Delegation representing more than 150 countries, 34 United Nations Organizations and 36 Governmental and non-Governmental international organizations at the Third World Climate Conference (WCC-3). According to the Minister, the framework aimed at providing widespread social, economic and environmental benefits through more effective climate and disaster risk management has other actions that when embarked will enhance the Ministry's work. According to the representative of ECOWAS, Y Bernard Koffi, the World Meteorological Organization (WMO) adopted a plan in 2012 to implement the GCFS and encourage its members to develop and implement the NFCS. "Last year between September 30 to October 4, Liberian stakeholders to the national framework assembled here as part of the implementation of the ECOWAS Meteorological program for national consultation towards establishment and implementation of NFCSs," Mr. Koffi recalled.
Related caption:For Establishment of Climate Change Services here Liberia, Partners Validate Strategic Plan & Action (Heritage)  
Non - Communicable Diseases Are Increasing In Liberia--Says Dr. Angela Benson 
A health practitioner with about 35 years of experience in the health sector has disclosed that non-communicable diseases are increasing in Liberia. A non-communicable disease is a noninfectious health condition that cannot be spread from person to person. It also lasts for a long period of time. This is also known as a chronic disease which she branded as a silent killer. A combination of genetic, physiological, lifestyle and environmental factors can cause the diseases. Speaking at a one-day meeting in Paynesville, Dr. Angela Benson named some of the non-communicable diseases as cancer, chronic respiratory disease, diabetes, hypertension, cardiovascular disease, among others. According to reports, non-communicable diseases kill around 40 million people each year and affect people belonging to all age groups, religions and countries. Non- communicable diseases are often associated with older people, The News newspaper discloses.
Related Caption:Non-Communicable Disease Are Increasing in Liberia Dr. Angela Benson Discloses
ECOWAS Envoy Hails Liberia's Kindness…  Toward His Diplomatic Sojourn In Liberia                                                                                                                                 
The Special Representative of the President of the ECOWAS Commission to Liberia, Ambassador Babatunde Olanrewaju Ajisomo has paid a courtesy call on the Minister of Foreign Affairs of Liberia, H.E. Dee–Maxwell Saah Kemayah, Sr., expressing his gratitude to the Government of Liberia for the kind heartedness shown him throughout the course of his assignment to Liberia. Amb. Ajisomo expressed warmest gratitude to the Government and People of Liberia and held a useful and productive discussion with Foreign Minister Kemayah at his Foreign Ministry office on Capitol Hill. The meeting took place on Friday, December 11, 2020 in the Minister's holding room on the fourth floor of the Ministry. The Special Representative of the President of the ECOWAS Commission further recalled the   captivating role his office played in the United Nations Mission in Liberia (UNMIL's) drawdown and up to its closure, securing a very ECOWAS radio for Liberia and ECOWAS member states and facilitating the 2017 elections, among others. Responding to Ambassador Ajisomo, Liberia's Minister of Foreign Affairs H.E. Dee-Maxwell Saah Kemayah, Sr. noted that Amb. Ajisomo's output in the field of diplomacy is more than twice the number of years the ECOWAS Envoy has served in the field, praising him also for having ECOWAS and Africa at heart. Minister Kemayah noted that he got to know the ECOWAS Envoy Amb. Ajisomo before assuming his role as Minister of Foreign Affairs, adding "we  work together while serving as president of the Liberia Business Association (LIBA) prior to the 2017 elections that ushered in the current administration".  Minister Kemayah lauded Amb. Ajisomo for always demonstrating the highest degree of professionalism and passion for the work he does. He added that without any flattery,  he sees Amb. Ajisomo's representation and work in Liberia as exceptional, high earn and exemplary, The News newspaper quotes a Foreign Ministry release.
Related Caption:  ECOWAS Envoy Hails Liberia's kindness towards his diplomatic sojourn in Liberia (Heritage)
ECOWAS Galvanizes Support To Increase Women Participation To Increase Women Participation In Electoral Processes
The Directorate of Humanitarian and Social Affairs engaged virtually with ECOWAS Network of Electoral Commissions (ECONEC), Women Leaders, ECOWAS Election Assistance and Democracy and Good Governance Divisions, Civil Society Organizations and Independent Experts to fashion ways to increase effective engagement, participation and inclusion of women in the electoral processes and representation in Political and Governance processes in the ECOWAS region in general. The interaction took place during the second ECOWAS Annual Gender Policy on Women Participation in Peace and Political Processes with the theme: Increasing Women Participation in Electoral Processes in the ECOWAS Region. The meeting had in attendance Heads and Representatives of Members States' Electoral Commissions from Nigeria, Ghana, Benin, Senegal, Liberia, Togo, Sierra Leone and Guinea. At the opening ceremony, the Commissioner, Social Affairs and Gender, Dr.  Siga Fatima Jagne, represented by Dr. Sintiki Tarfa Ugbe, Director of Humanitarian and Social Affairs welcomed the participants and congratulated Member States that have successfully held their General Elections in 2019 and 2020. She specifically thanked the UN Office to the AU (UNOAU) for the new partnership and collaboration with the ECOWAS Commission and the Swedish Government for funding the activity. She expressed delight that Constitutional and Multiparty Democracy is being firmly rooted in the region despite numerous challenges, The News newspaper says.
Liberia Moves One Step Closer to Defining Its Tourism Brand Identity
The Ministry of Information, Cultural Affairs and Tourism in collaboration with the International Trade Center (ITC), a joint agency of the World Trade Organization and the United Nations, held its second tourism branding and marketing workshop with a cross-section of Liberia's tourism stakeholders. According to the Daily Observer newspaper, participants, online via zoom and in-person at the Cape Hotel in Mamba Point, held a full day of discussions on Liberia's tourism brand identity, which once created, will represent the Country's comprehensive tourism offerings and value to the global and domestic visitor markets. Dr. Mike Fabricious, International Tourism Consultant for the ITC and the facilitator for the workshop presented on, the definition of a destination brand and implications for Liberia; Differentiating Liberia from competitors, and the characteristics and essence of the Liberia tourism brand. "These engagements will guide a branding and marketing strategy and action plan for the Liberian tourism sector. We will also formulate guidelines and mechanism for sustainable tourism governance and management in coastal areas, focusing on Robertsport as a surf tourism destination," said Dr. Fabricius.
Visiting US Guests Want Liberians Develop Patriotic Goal For National Development
Dr. Lisa Thompson, a US Dentist leading a three-person delegation to Liberia to access progress some youth initiated projects and discuss issues relating to national growth, has suggested that in order for the country to speed up its development agenda, its people need to develop a national agenda or goal that will ring in their minds towards growth. In an interview with reporters following a national discussion with stakeholders including civil society actors, academia, and the media on December 14, 2020 Dr. Thompson cited her country's mantra, "I'm proud to be American" as an example driving every American towards the interest of their country above individual or a particular group. With this example, Dr. Thompson advised that Liberians can either dwell on education or any developmental goal that they will consider their national priority to subscribe to and work in line with its meaning to them. Dr. Thompson, who is visiting Liberia along with two others, including Kenneth Riley and Mark Bass, on the invitation of Quanuquanei Karmue, Executive Director & Co-Founder of Save More Kids, told journalists that she sees a lot of potential in Liberians but there is a need to blend dialogue with concrete actions that will result to physical outcome in order to have the impact that Liberians deserve, Daily Observer newspaper writes.
'Focus on the outcomes' Cllr. Gbala tells Civil Servants
The vice chairman of the Liberia Anti-Corruption Commission (LACC), Kanio Bai Gbala, has urged the newly inducted civil servants to be result oriented as they are being inducted into Civil Service Agency (CSA) of Liberia. Speaking at an induction ceremony at the Theater of the Ministerial Complex in Congo Town a fortnight ago, Cllr. Gbala called on the civil servants to be proud of themselves as the role of civil servants is to help the government to achieve its objectives or mandate. He further stated that the civil servants are the backbones of every governments, stating "with bad laws and good civil servants, it is still possible to have a functional and good government, but with bad civil servants ,  even the good news that cannot help. The LCC's vice Chair liken civil servants to a broken candle on a wood-work that cannot be fired, saying though civil servants can be sacked, it is not easily done. He then called on them to be proactive in the discharge of their duties, emphasizing on teamwork in order to help the entities or agencies they work for to achieve its mandate to support national government. ''As technology improves, you are also obligated to improve your skills to fit in current day realities so that you can remain essential at your various, The Inquirer newspaper pens.