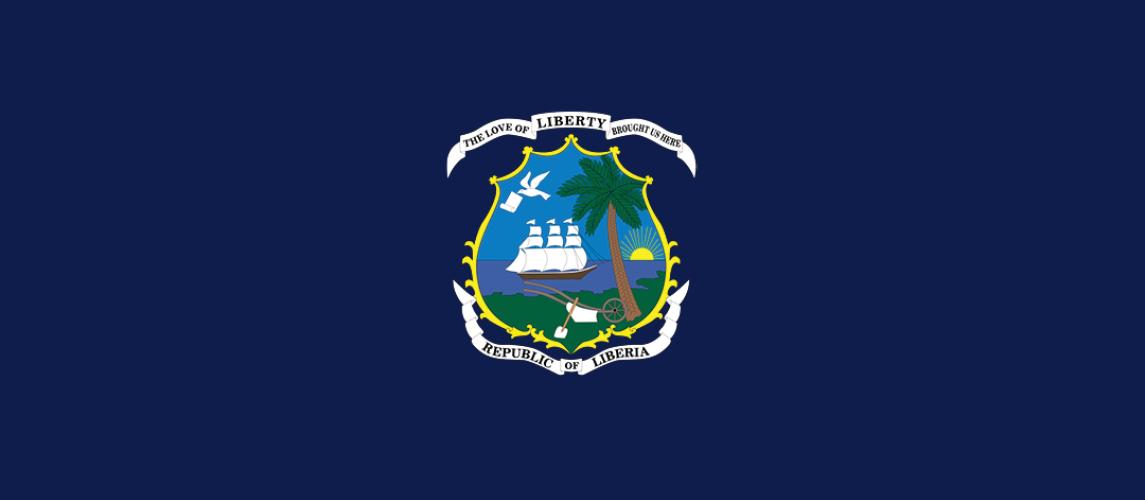 Daily Media Summary (12-14-2020)
BUREAU OF PUBLIC AFFAIRS
MINISTRY OF FOREIGN AFFAIRS
CAPITOL HILL, MONROVIA
NEWS SUMMARY, MONDAY,  DECEMBER 14, 2020
Today's edition of our regular media summary captures stories on President Weah congratulatory message to  Liberians for holding peaceful elections; international partner hailing  Liberians for peaceful election; the commencement of US Covid-19 vaccinations on Monday; the launching by NaFAA boss  of  US$3M fisheries project;  the wining of Nobel Peace prize award by  the WFP.
Other stories we followed include,news on the visit ofEU, Dr. Roy-Macauley to DeSIRA project site; Mercy Corps handling over US$140K medical equipment to Grand Bassa county health team as well asnews about GBVvalidation findings and audiovisual documentation in Grand Bassa County among other stories.   
DOMINANT STORIES
NaFAA Boss Launches US$3M Fisheries Project
The Director General of the National Fisheries and Aquaculture Authority (NaFAA) says the Government of Liberia remains committed to sustainably managing the fisheries sector by employing the best fisheries management practices and ensuring a sustainable exploitation of the resources, a release said. Speaking last Friday during the official launch of the Environmental Justice Foundation EU sponsored Communities for Fisheries Project held at Monrovia City Hall, Mrs. Emma Metieh Glassco disclosed that the government through NaFAA approach has been to involve the local communities which required organizing them into Collaborative Management Associations (CMAs). Mrs. Glassco explained that the CMAs are local artisanal fishermen institutions partnering with NaFAA in ensuring the sustainable management of the fisheries sector and reducing IUU fishing. The NaFAA Director General who acknowledged the support from donors to the sector, especially the European Union stressed that the level of support and partnership with donors (European Union, among others) in addressing the challenges facing the fisheries sector of Liberia is highly welcoming, reports The News newspaper.
Related Caption:Liberia Remains committed To Sustainable fisheries Management Says NaFAA DG (The Inquirer) and NaFAA Boss Launches US$3M Fisheries Project commits Liberia to Sustainable fisheries Management (The News)
International Partners Hail Liberians for Peaceful Election, Constitutional Referendum
The United Nations in Liberia, ECOWAS, Embassies of Member States of the African Union, the EU Delegation and the Embassies of the EU Member States (France, Germany, Ireland, and Sweden), the Embassy of the United Kingdom of Great Britain and Northern Ireland and the Embassy of the United States of America have commended the Liberian people and government, as well as political leaders, civil society organizations and the media for the peaceful conduct of the December 8 mid-term Senatorial Election and Constitutional Referendum. Members of the international community said they have been inspired by the strong commitment to democracy expressed by Liberians in these elections. They expressed appreciation for the efforts of the National Elections Commission (NEC), and in particular, poll workers present at polling places across the country, as well as all those mobilized on Election Day including domestic observers and members of security forces for the overall smooth and orderly running of the elections. The international partners said they welcome and support the announcement by the NEC that those electoral irregularities and incidents identified during Election Day will be properly addressed, the In Profile Daily newspaper writes.
 Related Caption: International Partners Hail Liberians For Peaceful Elections (Heritage)
President Weah Congratulates Liberians For Peaceful Elections
TheHeritage newspaper is reporting that President George Manneh Weah has congratulated the Liberian people for the calm, matured, and peaceful manner in which they exercised their democratic franchise at the various polls throughout voting process. In his address to the nation on Sunday, December 13,202, President Weah also thanked the security forces of Liberia, who through their vigilance, discipline, and professionalism, ensured that there was a peaceful and conducive atmosphere for these elections to take place, and that the freedom and rights of all our citizens were guaranteed and protected, both during campaign rallies and polling days. "It is important that credit should also be given to leadership of all participating political parties, for taking initiatives to admonish their respective partisans to remain disciplined and orderly throughout the process," the President said. "Finally, I thank the National Elections Commission and its leadership and staff, for doing an excellent job in organizing, conduction, and reporting on these mid-term elections. As President of Liberia, I extend my personal congratulations to all prospective winners, and express the hope that, as they join the governance structures of this country in their respective legislative capacities, they will all work collectively in the interest of the Liberian people".
Mercy Corps Hands Over US$140K Medical Equipment to Grand Bassa County Health Team
Mercy Corps Liberia, through its Strengthening Maternal and Infant Healthcare in Liberia (SAFE) program, has donated a huge consignment of medical equipment and a modern e-Learning center to the Grand Bassa County Health Team (MOH/BACHT) for subsequent distribution to ten (10) primary healthcare centers and the Government Hospital. The items, valued at US$140,000, include ultrasound machines, oxygen concentrators, patient monitors, respiratory timers and modern examination tables, as well as other equipment. The donation of the medical equipment was made possible through funding from the government of the United Arab Emirates (UAE). The ceremony, which was held at Mercy Corps' Buchanan Office, was attended by the District Health Team, Medical Doctors, nurses, and Mercy Corps staff. Kwasi Gyeabour, country director of Mercy Corps, presented the items on Wednesday, December 3, 2020, and said the equipment will help enhance the government's healthcare service delivery in the country, the Daily Observer newspaper asserts.
EU, Dr. Roy-Macauley Visit DeSIRA Project Site
The Director-General of the Africa Rice Center (AfricaRice), Harold Roy-Macauley has completed a visit at the European Union-funded integrated rice and fish farming project under the Development of Smart Innovation through Research in Agriculture (DeSIRA) at the Central Agriculture Research Institute (CARI) in Suakoko, Bong County. Mr. Roy-Macaulay, who was recently on a four-day visit to Liberia from the Center's headquarters in Abidjan, Côte D'Ivoire, took stock of progress that is being made and lauded the technicians for the level of work that has been done thus far. The DG's visit was followed by a high-profile delegation from the European Union office in Liberia that also toured the field to ascertain how their funds are being utilized. Both delegations were led on their respective tours by AfricaRice Country Representative, Dr. Innousa Akintayo and experts who are working on the project. They toured the fields of the project, which seeks to develop integrated, climate-smart rice-fish production systems sustainably and balance interventions on participatory research on rice-fish farming, development of successful extension service delivery systems, the Daily Observer newspaper discloses.
New Project Empowers Coastal Communities to Co-manage Fisheries Sector
Madam Emma M. Glassco, Director General of the National Fisheries and Aquaculture Authority (NaFAA) over the weekend launched a four-year fisheries project, titled, 'Communities for Fisheries Project', that seeks to empower coastal communities to co-manage fisheries and to reduce illegal fishing for a sustainable fisheries sector in Liberia. The project, funded by the European Union (EU), is being implemented by the Environmental Justice Foundation (EJF) in partnership with NaFAA to safeguard food security and livelihoods in four coastal counties including Margibi (Marshall) Grand Cape Mount (Robertsport), Grand Bassa (Buchanan) and Grand Kru (Grand Cess). The EU has allocated funds to the EJF to enhance livelihoods for small-scale fishers and to improve local sector governance and operationalise sustainable management of fisheries by communities. The project shall engage Kru and Fanti fishermen as well as fishmongers and fish processors. The prevalence of illegal and overfishing activities in the Liberian territorial waters continues to threaten the food security of 80% of the country's population that depend on fish for essential dietary protein. In addition, over 33,000 people, including 11,000 fishers, rely on the fishing industry as their source of income to support their families. The health of the fish stocks means there is still a good potential for Liberia to increase its income from fisheries in a sustainable manner, while safeguarding livelihood for artisanal fisherman and the major source of protein for coastal populations the Daily Observer newspaper asserts.
EPA, UNDP Strive To Improve Air Quality                                                                 As part of the revision process of Liberia's Nationally Determined Contribution (NDC), the Environmental Protection Agency of Liberia (EPA) and the United Nations Development Program (UNDP) on Friday, December 11, 2020 concluded a two-day 'Short-Lived Climate Pollutants Technical Workshop and Training' in Kakata, Margibi County. Short-Lived Climate Pollutants (SLCPs) are considered both greenhouse gases (GHGs) and air quality pollutants that have short atmospheric lifetimes, compared to longer-lived GHGs such as carbon dioxide (CO2). Like GHGs, SLCPs have warming impacts on climate. Reducing them will help Liberia achieve its climate objective and enhance air quality. The two-day technical workshop and training was intended to provide insights to help policymakers understand how targets and policies on highly potent SLCPs can be added in Liberia's updated NDCs. According to The News newspaper, the training workshop also considered practical exercises that assessed the current situation in Liberia. It also looked at how to estimate the emission reduction potential of SLCPs. Liberia submitted its Intended Nationally Determined Contributions (INDC) in 2015, outlining the country's intended actions to contribute to the global effort to combat climate change, EPA Chief Technical Adviser, Prof. Benjamin S. Karmorh said the document, contains both adaptation and mitigation targets that are contingent on the availability of support.
WFP Receives Nobel Peace Prize Award                                                                       The Norwegian Nobel Committee Friday, 10 December, presented the 2020 Nobel Peace Prize Award to the World Food Programme (WFP) at a special ceremony in Oslo, Norway. WFP's Executive Director, H.E. David Beasley, received the Award on behalf of the global WFP family during a virtual ceremony because of the Coronavirus pandemic. The in-person presentation event will be held early 2021 if the pandemic slows down. In October, the UN World Food Programme (WFP) was awarded the 2020 Nobel Peace Prize for its efforts to combat hunger among the world's poorest and most vulnerable populations. In his acceptance speech, WFP's Executive Director, H.E. David Beasley, expressed gratitude to the Norwegian Nobel Committee for the recognition and "for acknowledging our work of using food to combat hunger, to mitigate against destabilization of nations, to prevent mass migration, to end conflict and… to create stability and peace." He also saluted the nearly 20,000 WFP staff worldwide for their tireless efforts in saving lives and changing lives as well as the donor community, NGOs, sister UN agencies, and governments for their enduring partnerships. The News newspaper discloses.
GBV Validation Findings, Audiovisual Documentation Begin In Grand Bassa County
The Platform for Dialogue and Peace (P4DP) with a project grant from Women Peace and Humanitarian Fund and Spotlight Initiative, through U.N. Women, has begun the validation of its early research findings under the project 'Mobile4Women.' The validation exercises that started last week in Grand Bassa County, was intended to contribute to the promotion of Gender–Sensitive Human Rights (GSHR) in Grand Bassa and urban Montserrado (Monrovia), using audiovisual methodology, to examine gender and social norms in order to understand the underlying factors contributing to SGBV and how Liberian women and girls in urban and rural communities experience marginalization. Because gender norms are social norms, determining what it means to be a woman or man in Liberia, the P4DP study endeavors to unpack entrenched social cultural practices that are embedded in most formal and informal institutions and produced as well as reproduced through social interactions in society. Ultimately, the research will produce globally comparable disaggregated data and help to strengthen women's rights organizations capacity in advocacy and evidence-based decision-making activities, the Daily Observer newspaper says.
NEC Declares Several Winners As Dillon still Leads In Mont.
The National Election Commission (NEC) has over the weekend declared senatorial candidates in five counties as winners of their respective counties in the just ended Special Senatorial Elections. Those qualifies as senators elect are: Grand Bassa County's incumbent senator, Nyongblee Kanga-Lawrence; incumbent Representative of District # 1 of Bomi County Edwin Melvin Snowe, incumbent Representative of district #2 in Bong County and current deputy speaker of the House of Representatives, Prince Kermue Moye; former soccer star  Jonathan Boycharles Sogbie of River Gee County. Marking the disclosure over the weekend at her NEC head Office in Congo town, NEC chairperson, Davidetta Brown-Lansanah said Sen. Kanga-Lawrence, representing the Collaborating Political Parties (CPP) obtained 22,476 constituting 42.01% of the entire votes accumulated in Grand Bassa County thereby emerging as winner, Rep. Snowe, an independent candidate accumulated 16,476 totaling to 53.97% thereby retiring Sen. Sando Dazoe Johnson and his win in Bomi  county signifies a by-election for District #1 while Mr. Smith also an independent candidate accumulated 3,284 votes amounting to 23.45% and this make him a winner of the election in Rivercess County. Bong County Rep.  Moye, a CPP candidate who won with 39,337 votes constituting 51.28% will replace incumbent senator Henry Willie Yallah and this is also a vacuum created for a by-election in District #2 in Bong County, the Inquirer newspaper writes.
For 'Mobile4 Women' Research Project Gender Ministry Praises P4DP, Partners
The Ministry of Gender, Children and Social Protection has called for more Government-private sector partnership to help curb the victimization of women and girls in the country. A Bentol-based Social Worker, Madam Marie Coker, lauded Platform for Dialogue and Peace (P$DP) and the United Nations partners for buttressing the government's efforts in the awareness and girls. Madam Coker proxy for Montserrado County-Gender Coordinator, Benedict Nyea also assured the participants that serious consideration would be given to the recommendations from the study. She spoke Saturday, December 5, 2020, at a closing of a four-day "Mobile4Women' research findings held at Fiamah, in Sinkor and King Gray Township, The Heritage newspaper writes.